During the International Tax Conference, a latest information received from Mr. Sushil Chandra that Income Tax Department will provide Pre-Filled ITR Forms to his income tax payers. Mr. Sushil Chandra is a Chairman of the Central Board of Direct Taxes (CBDT). As per this information, it will make income tax returns much easier than earlier. This article helps all those users who is facing the issue during filling the income tax return.
Must Read: How can I identify fake GST bill and GST number ?
Income Tax Department Will Provide Pre-Filled ITR Forms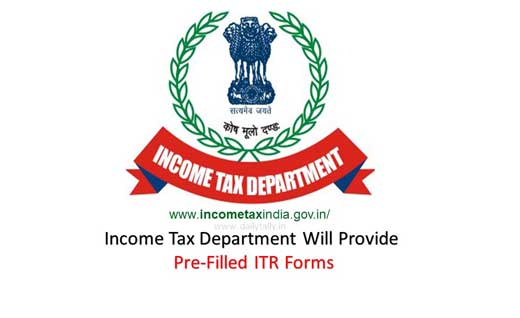 The Income tax department is working on the pre-filled ITR forms which would be based on TDS details which is filed with the department by the employer. After receiving pre-filled itr forms, will make the process of filling the income tax return much easier. Mr. Chandra said that 0.5% cases had been taken up for the scrutiny and these cases have been selected by computer system. Now, after pre filled itr forms ratio of pending cases must be reduced.
Must Read: How to PF Withdrawal After Leaving the Job
Mr. Sushil Chandra said that Income tax department want to do fast return processing. After pre filled itr forms it will help to accelerate this process. At present time approx 80% taxpayers are salaried persons and income from other sources of these persons either very low or not. After taking this steps, it will be beneficial for all the salaried persons.
Can I file ITR return Without ITR Form 16 ?
Only two weeks are left to filling ITR for the FY 2015-16 and AY 2016-17. If your tax is deducted on different source of income you have to give information in the tax return. Lot of person does not submit his ITR due to not received his Form 16. But there is no need to worry you can easily file ITR return Without ITR form 16.
As per the Income tax department Form 16 is a certificate which is issued by the employer. It certifies that employer has deducted TDS has on your salary. If any employer deducts TDS on salary, he is responsible to issue Income tax Form 16 to his employee.